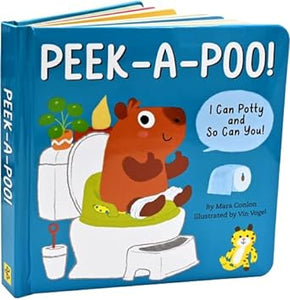 ''Big-kid potty and undies too. I can do it, and so can YOU!''
Adorable rhyming book will help toddlers learn all their potty-training essentials!
Becoming familiar with their potty seat. Recognizing the urge to go. Telling a grown-up. Flushing the toilet. Washing their hands. And the most important step of all -- success and pride in themselves!
Get your little one started on the right track with this helpful, positive, and upbeat book!
Engaging, colorful illustrations and fun text to read together!
Sturdy board book has soft, padded covers.
Easy for little hands to grip and hold!
Ages 0+.
Board book measures 6-1/2'' square.
20 pages.