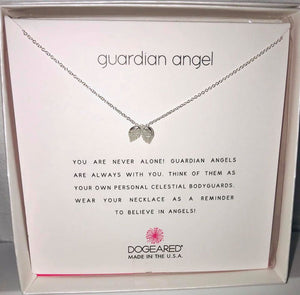 16'' Sterling Silver Fine Chain
10 mm Sterling Silver Angel Wings Charm
Sterling Silver Spring Ring Closure
Made in the USA
Card Message: make a wish and put on your necklace. you are never alone! your guardian angel is always with you. think of them as your own personal celestial bodyguard. wear your necklace as a reminder to believe in angels!